Space is not
the final frontier,
it's just
the beginning
Looking to inspire employees, customers and stakeholders?
Want to unleash the power of imagination in your business?Break out of Earth-bound thinking
and reach for the stars
with cosmic approaches to change and innovation!
---
Presenting...
SPACE CITY BREAKOUT
Imagination leads to inspiration, inspiration to innovation
Imagination is a universal human ability and the single most important ingredient for successful change and innovation. Without imagination there'd be no arts, no culture, no science.According to an article in Harvard Business Review, businesses that leverage the power of imagination succeed by applying more creative approaches to problem solving.Imagination: The new strategic edge
That makes imagination the core capability for dealing with business challenges today, from building a more inclusive organisation to designing a new strategy, testing new products and services, creating more effective communications, and building better relationships.
---
Choose from a range of
Space City Breakout
experiences...
Imagination labs:
Tap into the scientific and technological imagination that has enabled humans to walk on the moon, build global communications networks, overcome disease and create renewable energy sources that offer the hope of a better world for all.Futures workshops:
There is never just one predetermined or predictable future. But there are ways to explore the many possibilities that different futures offer, from the plausible to the probable.World building:
Learn how to envision systems and structures to survive in the cold, harsh realities of space. If you can succeed there, you can succeed anywhere!Bespoke learning and development:
Get online or hybrid courses created specifically for your needs – any industry, any situation.
---
Talk to mission control today+44(0)1273 901251
+44(0)7306 423028
---
"...the infinite field of stars is not an invitation to loneliness
but a prompt for feeling the pull of cosmic companionship…"
Lisa Messeri, Placing Outer Space: An Earthly Ethnography of Other Worlds.
---
Meet our founder and CEO, Ezri Carlebach:
Ezri is a consultant, writer, and musician with more than 30 years' experience in creative practice, business innovation, teaching and training, and strategic communication.He has worked on international, interdisciplinary projects across arts and culture, education and training, and international development; led in-house corporate communication teams in FTSE 100 businesses, government agencies, and non-profit organisations; and toured Europe with cabaret acts and rock'n'roll bands.Ezri is a member of the Science Fiction Research Association, and has held fellowships in the Royal Society of Arts and the Royal Anthropological Institute.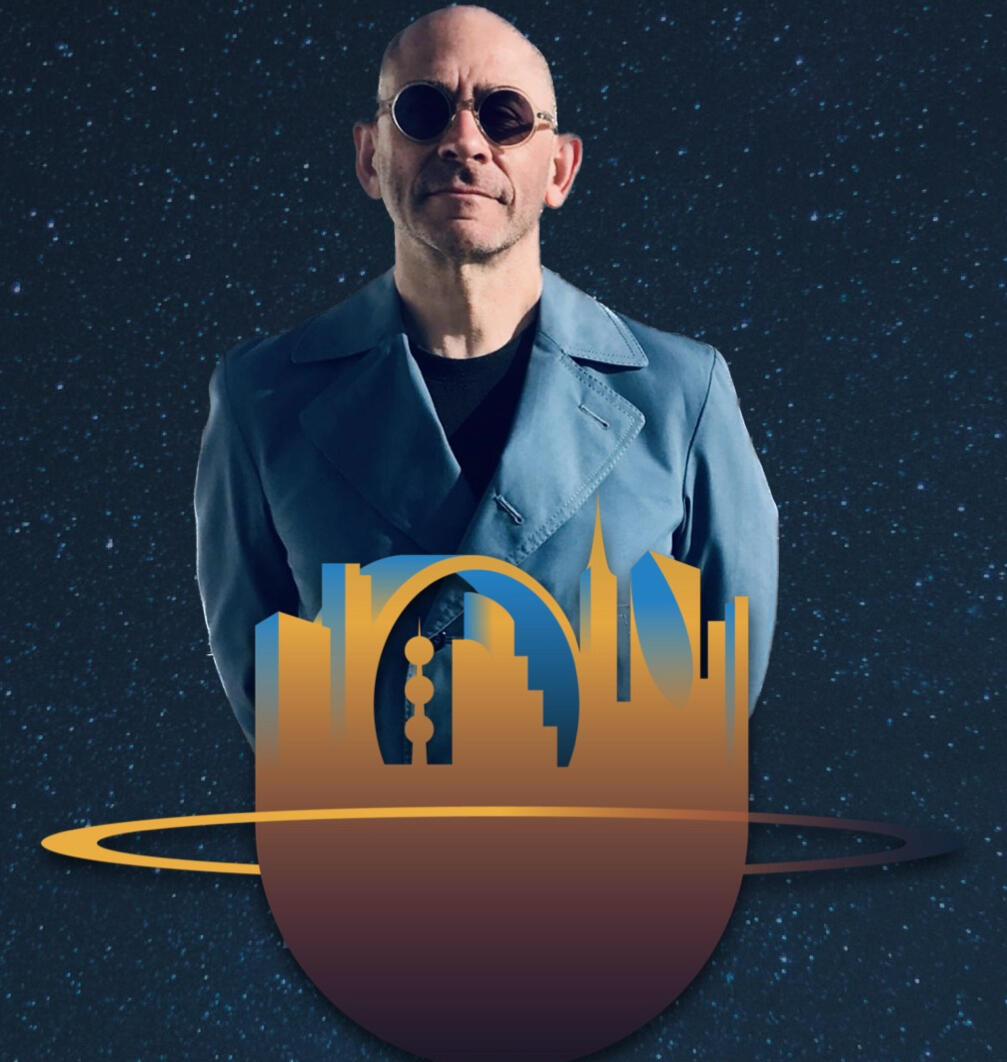 Watch Ezri interviewed by John Helmer for The Learning Hack: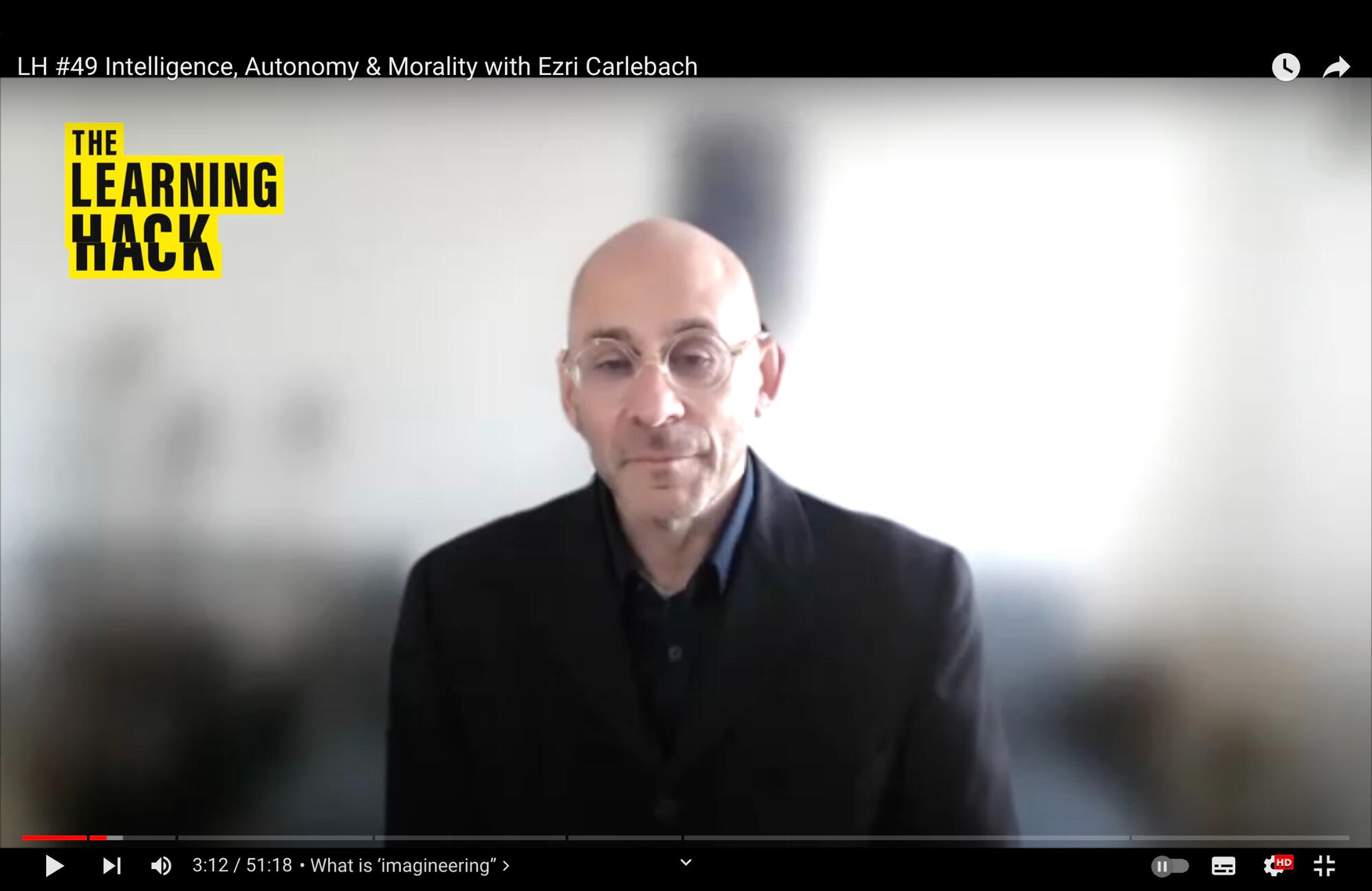 Go deeper:
Why 'space city'?
The idea of building cities in orbit around Earth sits at the boundary of science fact and science fiction.After the last Apollo moon landing, in 1972, many scientists and engineers believed that 1970s technology was sufficient to create and sustain space cities.Other priorities meant interest in space exploration was limited for many years. However, there is once again huge interest in possible human futures beyond Earth.Why 'breakout'?
National space agencies like NASA and private companies like Space X have been investing a great deal of time and money in understanding how people would cope with the challenges of living in space.Would humans living in space for long periods, or even born in space, become a different species altogether from humans living on Earth?Tackling questions like these can generate valuable insights into the unprecedented changes facing humanity, and all life on Earth.